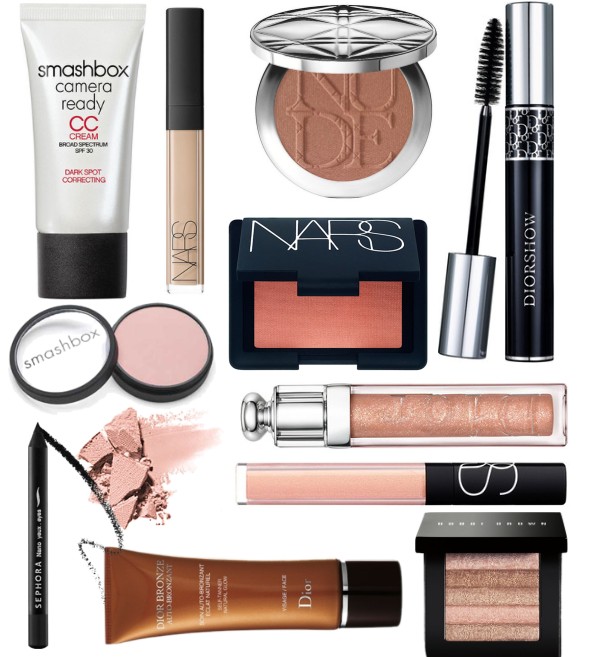 I definitely wouldn't call myself a makeup junkie but I do have a few go-to items that I cannot live without. A new favorite of mine and what I wear almost daily, even on days when I don't wear any makeup, is
this CC cream
. Gives me a smooth complexion and goes on really lightly. I've never really worn foundation but the few times I have, I just remember it feeling really cakey and thick. This CC cream is the exact opposite and almost feels like a light moisturizer. I'm big on concealer and love
this one
by Nars- I use the custard color.
I'm a huge fan of lip gloss and might have a borderline obsession (I blame one of my college roommates-you know who you are). I love trying new shades and colors but always find myself going back to two of my favorites:: Nars
Striptease
and
Dior
Angelique.
The two keys for a sun-kissed glow: 1. A good self tanner-
Dior
is my absolute favorite. 2. A good bronzer-once again
Dior
is my personal preference. Also obsessed with this soft lights powder by
Smashbox
to give off a nice, dewey complexion.
I love hearing about products others love to use and would love to hear your personal favorites!